Cannes Yachting Festival
Elan Yachts will host a boat show premiere of their multiple-award-winning performance cruiser, the 47-foot Elan E6, as well as provide an interactive digital presentation of their newly announced Impression 43.
We look forward to welcoming you at the show!


Be our guest at

Cannes Yachting Festival 2022

View our Elan E6 model first-hand, ask questions and get information about our range
Take part in our interactive digital presentation of the newly announced Impression 43
Elan E6
The Elan E6 is among the lightest and best-constructed performance cruisers in its class, and should definitely be visited by anyone who is considering a vessel of this type. The E6 is the brainchild of Elan engineers, the legendary Pininfarina design studio, Humphreys Yacht Design, and composite specialist Gurit. "It's a yacht co-developed by the dream team of yachting design" says Marko Škrbin, Director of Elan Yachts and the recipient of the Rising Star award in the Boat Builder Awards at METSTRADE 2021.

The Elan E6 was launched earlier this year and has since won the Red Dot: Product Design Award, as well as the International Yachting and Aviation Award. The model has already proven to be a sales hit but has not yet been shown on any boat shows. So, this is a great opportunity to hop aboard!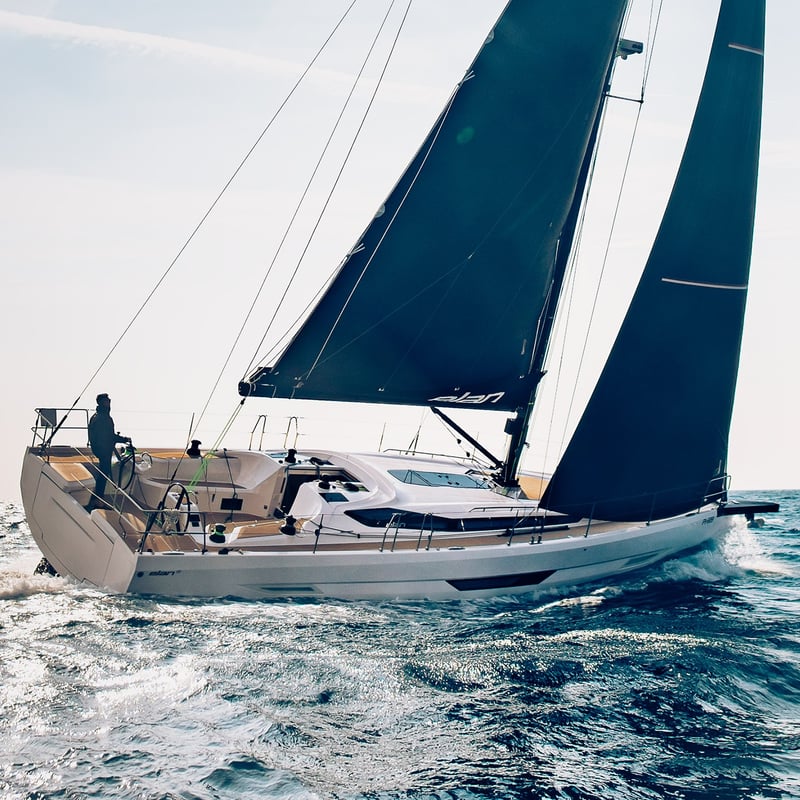 Registration for a private viewing of the Elan E6 is now closed.
Lighter than competitors in its class, the E6 is the fusion of performance engineering and enriching sailing experiences.

Powered by Elan's high-tech composite, Elan's E6 is built with the highest consumer-level technology on the market.

Carefully designed for the perfect blend of aesthetics and functionality, the enticing and practical interior invites perfect living at sea.